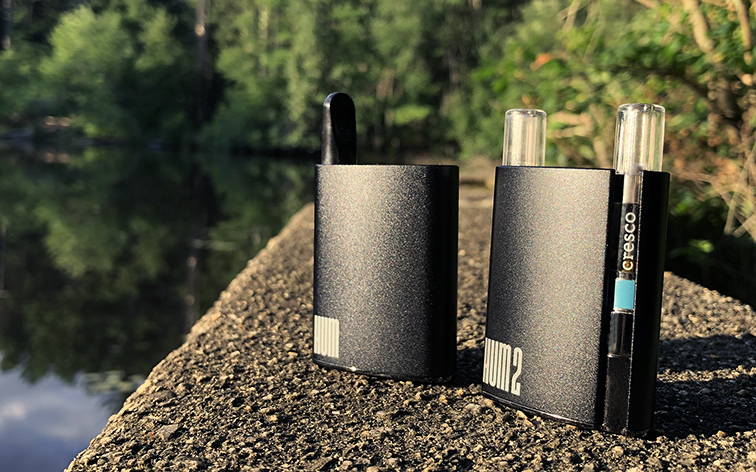 Rethinking the 510 vape hardware experience with a focus on the interaction of managing your dose.

THE CHALLENGE
Develop a high powered, compact 510 vape battery with a
focus around managing your consumption.

THE OUTCOME
An ergonomic battery with great power, lux feel and a thoughtful optional haptic feedback system. The product family includes 2x units; a single port device and a dual port device to house multiple cartridges battling the frustrations of loose carts on the go.

The cannabis vape category continues to grow at an unprecedented rate with a wider more diverse consumer than ever before. Age, ethnicity, gender, life interests all play into the way we as a community experience our products. Grandma's concerns and budget are different than her 23 year old granddaughter's.
Recognizing this, we collected feedback from a full spectrum of patients and consumers. Early on, it was found that few brands were being heralded for their quality and reliability, driving the focus of our research into 5 main areas of concentration: reliability, consumption management, discretion, enough juice and remembering "which is which."
We assessed the approximate volume of hardware consumables produced in cannabis & CBD spaces respectively. Approximate device platform split, in category, in 2018 was 360MM 510 cartridges versus 40MM POD based vape consumables imported in 2018.

•
Medical Patients & Recreational Consumers
•
On-the-go
•
Trendy but aesthetically timeless
•
Age: 21-65+ with a focus on 28-55
•
Income: $58k+
•
Gender: Spectrum leaning towards Women

• Battery required multiple charges in a single day
• Most carry more than one cartridge at a time
• Use different products for different portions of the day;
indica, sativa, hybrid & CBD
• Micro USB was the most commonly available (threaded
chargers were disliked)
• Open platform 510 accounted for ~90% of the addressable
market in comparison to POD based systems

• Most users had inconsistent dosing experiences
• Carried their product all day
• Users often broke cartridge glass or tip
• Burning oil (appropriate voltage / no pre-heat)
• Comfort and discretion
• Storage & cleanliness of multiple cartridges
• Daily life cycle

During our user studies we met an individual in her 60's who provided one of our favorite pieces of feedback:
"I used to smoke cigarettes and used Cannabis to kick my habit. I kept drawing too long and coughing.

The haptic feedback let me know it was working! Now I don't pull too much."
— Anonymous Study Member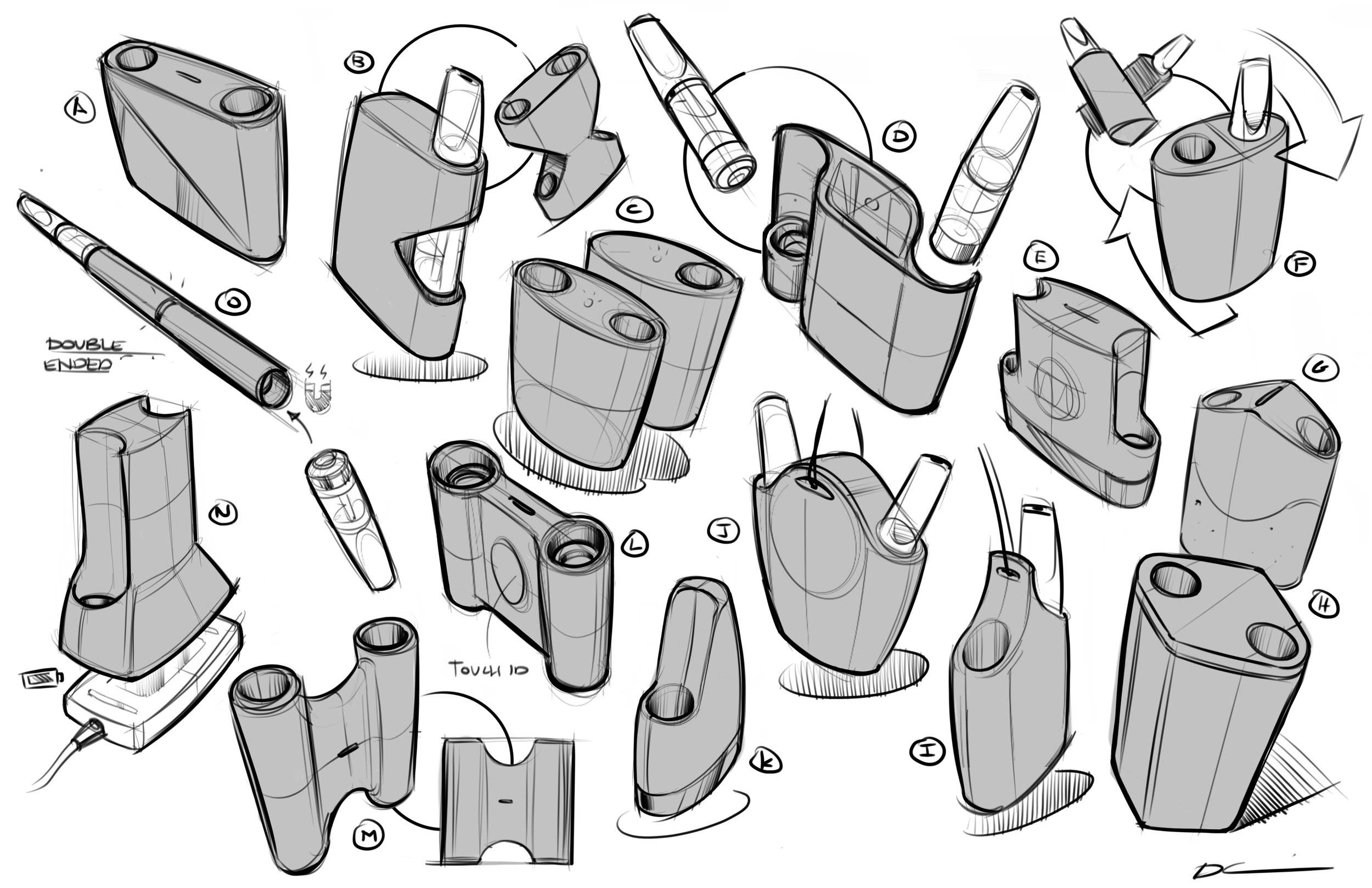 BeGreen Supply started with sketching to address the needs stated in our user studies. This exploration let us to the HUM2 with the ability to hold 2x cartridges at once. The basis for this concept was to have a daytime and an evening product.
Carry a Sativa and Indica at the same time; why not?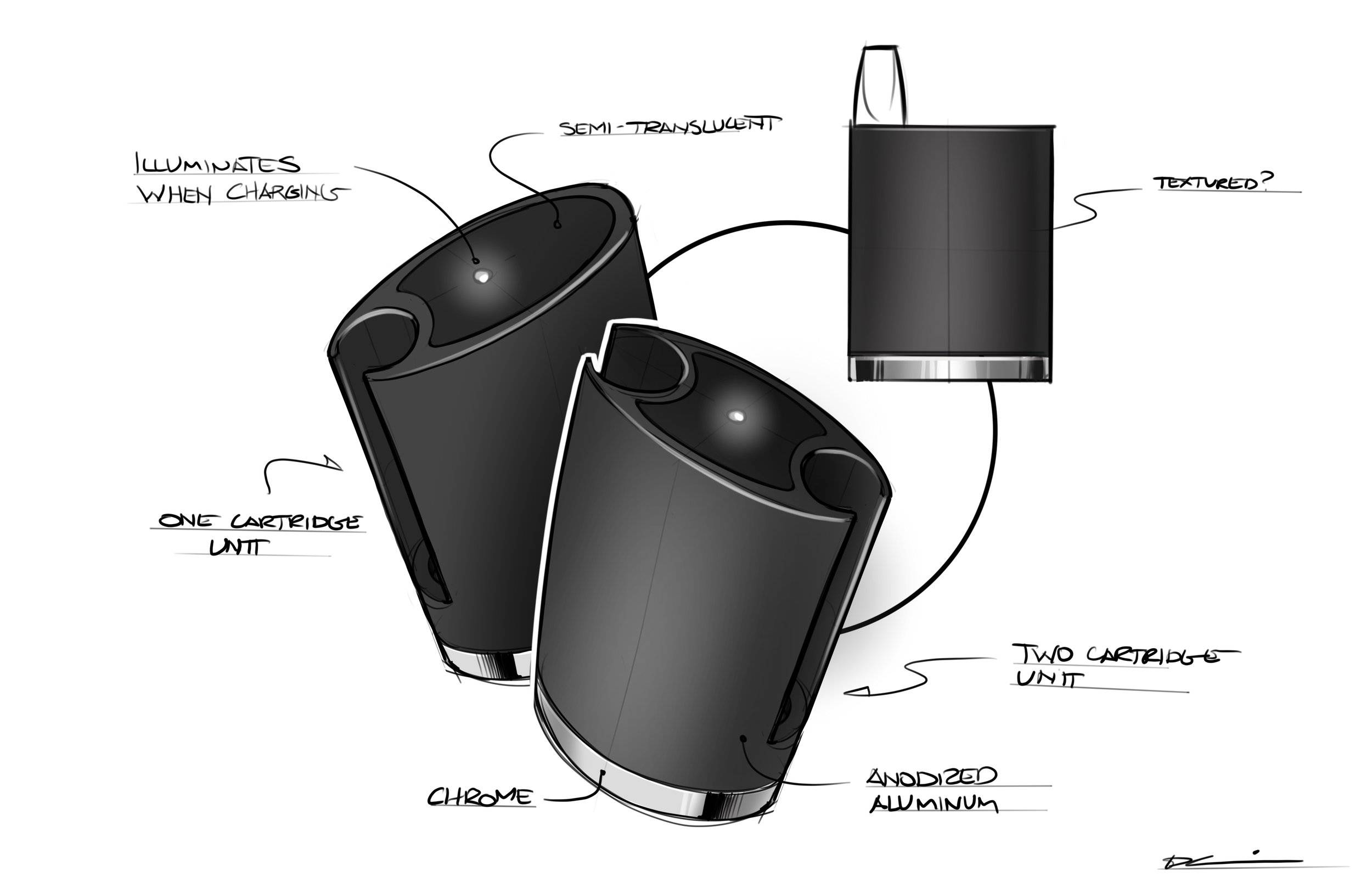 Ethnographic research is the back bone of our product. As we interviewed our initial test groups we found an increasing interest in the duality of carrying two cartridges at once. To keep price sensitive consumers happy, we set out to build both single and double port systems.

Prototypes tell us a lot.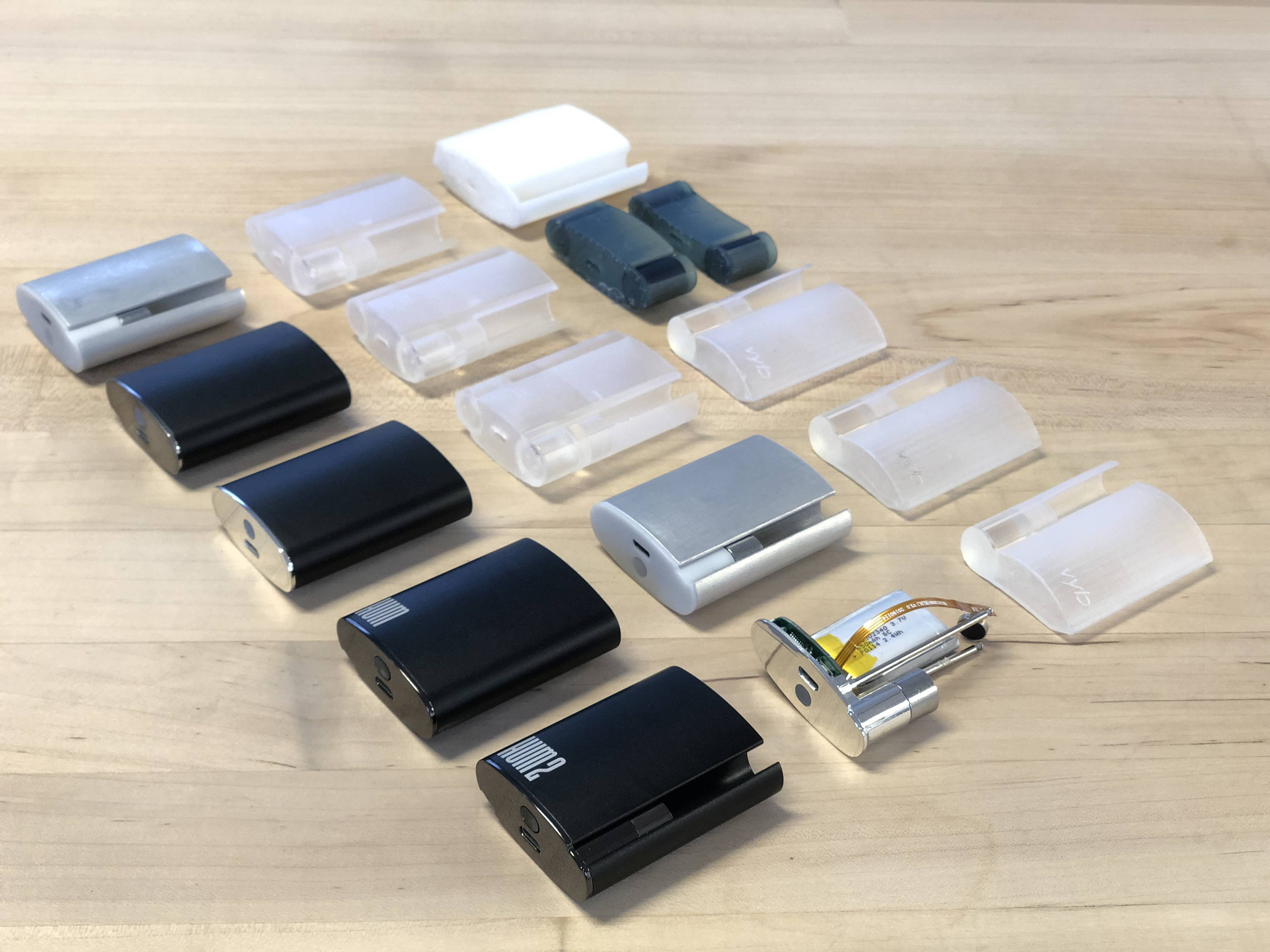 Prototyping form and function is an essential part of any good design. BeGreen assessed detail attributes such as hand-feel, pocket-ability, intensity of haptic feedback, edge detailing, component stability and more.

Soft launch and community.