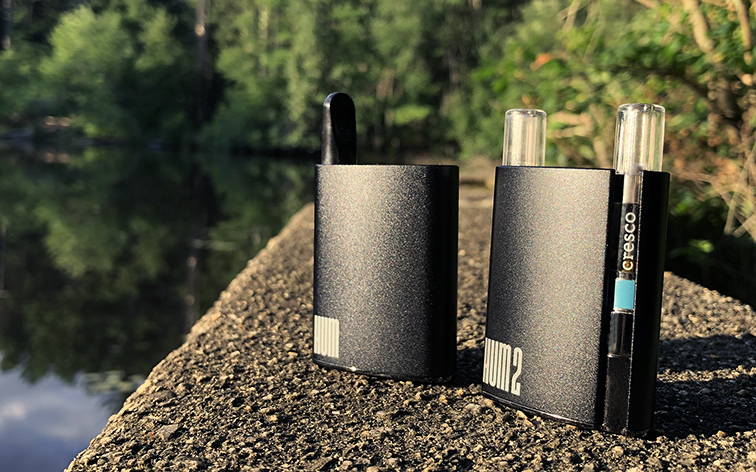 Rethinking the 510 vape hardware experience with a focus on the interaction of managing your dose.
Develop a high powered, compact 510 vape battery with a focus around managing your consumption.
An ergonomic battery with great power, lux feel and a thoughtful optional haptic feedback system. The product family includes 2x units; a single port device and a dual port device to house multiple cartridges battling the frustrations of loose carts on the go.
The cannabis vape category continues to grow at an unprecedented rate with a wider more diverse consumer than ever before. Age, ethnicity, gender, life interests all play into the way we as a community experience our products. Grandma's concerns and budget are different than her 23 year old granddaughter's.

Recognizing this, we collected feedback from a full spectrum of patients and consumers. Early on, it was found that few brands were being heralded for their quality and reliability, driving the focus of our research into 5 main areas of concentration: reliability, consumption management, discretion, enough juice and remembering "which is which."
We assessed the approximate volume of hardware consumables produced in cannabis & CBD spaces respectively. Approximate device platform split, in category, in 2018 was 360MM 510 cartridges versus 40MM POD based vape consumables imported in 2018.
Medical Patients & Recreational Consumers

On-the-go

Trendy but aesthetically timeless
Age: 21-65+ with a focus on 28-55
Income: $58k+
Gender: Spectrum leaning towards Women